Free Cookies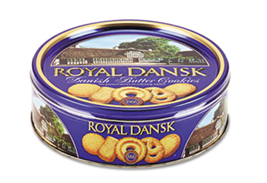 Share your e-mail address to be a part of our Bi-monthly E-mail promotions and receive one tin of Royal Dansk cookies for FREE!
Our program gives you firsthand knowledge of web-only specials!  These promos will be an item or group of items at a reduced cost which will be available for a limited time.  You can add these items to your regular orders and have them delivered under our normal delivery requirements.
Only those signed up for this program will be notified of these special web sales and receive the special pricing.  You are able to opt out of this program at any time, so there is nothing to lose!